Best Way To Play Online Roulette Games
Are there other casino games that are more popular than online Roulette? If so, we have never heard of them. Roulette has to be the most famous casino game ever, with a pedigree that goes back hundreds of years.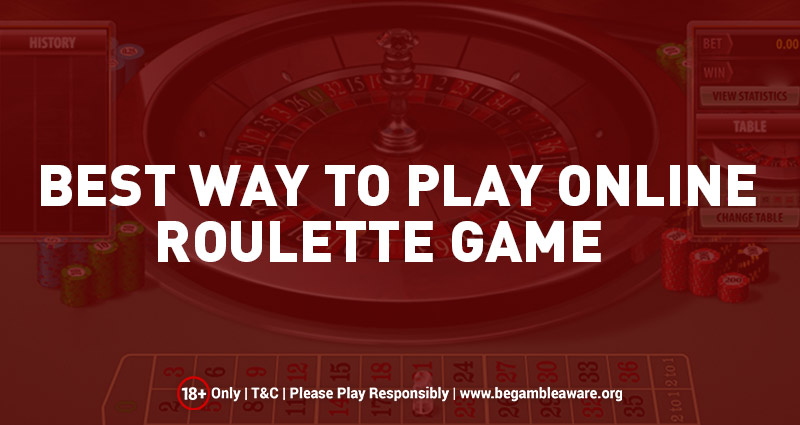 While it is at its heart a game of chance, there are lots of ways in which online Roulette can be played that will both enhance playability and winning odds. Here they are:
House Edge Reduction

– Like many a casino game, the house edge is present in

online Roulette

too. This edge serves to ensure that the casino might lose in the short run but will always make up for this in the long run. Now, the two most popular Roulette variants are of course the American and the European. The European Roulette version lacks this double zero layout and consequently, has a lesser house edge. Apart from offering a lower house edge, the European Roulette version has such nifty features as the "En Prison" rule. This rule makes it possible for players to get back half their bet when the Roulette ball ends up in the zero pockets. The provision of the "En Prison" role essentially decreases the house edge in European Roulette to a very low level. With all the foregoing, there is little doubt that playing European Roulette makes more sense than having a go on its American cousin.

Doubling Up

– Losses are of course an inevitable part of online Roulette gameplay. When this occurs, rather than lamenting their misfortune, players can instead act to make up for it by doubling their wager and making the same bet. If a win is recorded, then, the previous loss is made up, while a loss requires that another wager be made, with the bet size being doubled again. This strategy is one of the most popular and is called the Martingale Strategy. While it does have its advantages, such a strategy requires that players have a really extensive bankroll in place.

The Bond Effect

– While it does seem incredible, there is what is known as the James Bond online Roulette strategy. This does sound high falutin and calls for players to spread their bet, by making multiple bets on the high numbers, and finally betting on zero. While this sounds quite complicated, but it is not actually so. This system does require a large bankroll and the fact that it can make for multiple wins serves to make some players greedy. When this is the case, such players refuse to quit while they are ahead and can end up losing all that they previously gained and possibly even the shirt off their backs.

Enter D'Alembert

– The D'Alembert strategy is simple enough to follow. This calls for players to boost their wager by 1x when they are losing and decrease it by the same amount when they are winning.
Online Roulette is a very popular game that offers intense thrills. Players looking for the best ways to play online Roulette games can seek to employ some of the effective Roulette tips and strategies listed above. They can also apply some common sense and put in place effective bankroll management systems.
Plenty Of Low-Hanging Online Roulette Fruits At Fruity Wins
Fruity Wins is one of those online casinos whose fame is spectacular. Their expertise is remarkable, as is the quality and quantity of the games in their collection. Dive into the juicy world of Fruity Wins today and enjoy a variety of casino games.
Post Name: Best Way To Play Online Roulette Games
Posted On: 21/06/2019
Author Name: Robert Bowron