Tips to Get the Most Out of Mobile Casinos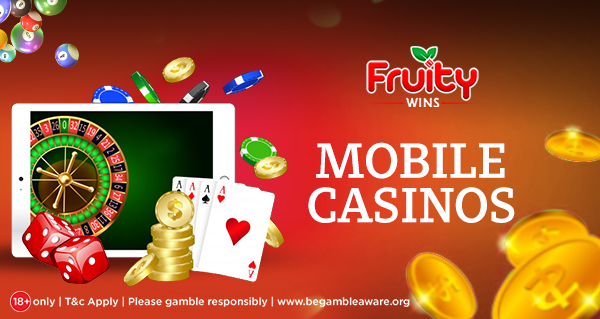 With the advent of the internet, casinos lovers were finally able to play casino games from the comfort of their homes. Today, smartphones allow gamblers to play their favourite mobile casino games on the go. Whether you like playing Blackjack or slots, mobile casinos offer plenty of games to suit your needs. Here are some tips to get the most out of mobile casinos.
Shop Around for the Best Mobile Casino App
Almost everything has an app today, and mobile casinos aren't any different. Typically, you'll find apps for both Android and iOS platforms, giving you access to all the games offered by your favourite mobile casino. Dedicated casino apps simplify the process of gaming on your smartphone. In fact, most mobile casinos and software providers strive to make the app installation process as easy as possible.
Although mobile casino apps tend to be user-friendly, they might vary in terms of what they have to offer. For instance, some companies design their apps with integration in mind, meaning that it is easier to switch your casino account to PC even though you were playing on your mobile device earlier. 
When choosing a mobile casino app, read about other players experiences regarding the games, banking and customer support. The reputed mobile casinos will have their licenses and regulations details displayed prominently on their app.
Beat the Mobile Casino Gambling Odds
The house edge is always in favour of the mobile casino. Keeping this in mind will help you improve your odds of winning and limit your losses. You can select casino games which have a low house edge such as Blackjack, Poker or other skill-based games. While mobile slots, Roulette and Bingo may be interesting to play, they are more luck-based. 
This implies that playing mobile casino games with good odds of winning is preferable. Also, a good knowledge of various strategies will help you make the most out of the games in the long run. 
Take Advantage of Bonuses and Promotions
Mobile casinos offer enticing bonuses and promotional offers to both new and seasoned players to play at their sites. Some of them even offer special bonuses that can only be claimed by someone playing on-the-go. This is particularly true for casinos trying to promote their mobile capabilities. You can find a wide variety of perks, including refer-a-friend bonuses and loyalty points.
Welcome bonuses are offered when you register for an account, and you must claim your offer before playing. You can also take advantage of matched deposit bonuses that are offered on several deposits, ranging from your first to your third or fourth. Typically, you can receive a certain match up to a certain value of money. Keep in mind to read the terms and conditions as the wagering requirements are often 20, 30, or even 40 times your initial deposit.
Better yet, mobile casinos try to maintain their membership by offering continuous bonuses to their loyal customers. Loyalty bonuses and VIP bonuses are sometimes designed specifically for on-the-go gaming, meaning that you can use them to improve your winnings. 
Check the Security of the Mobile Casino
The majority of mobile casinos are run by legitimate people, but there are some of them, who because of their inappropriate security systems have resulted in frauds. The most important point on which the casino security hinges on are the credentials of the mobile casino. Being licensed and regulated by various authorities adds to the authenticity of the casino.
The latest and secure 128-bit SSL encryption technology is employed by all mobile casinos in order to ensure that all your transactions are safe and secure. This encryption hides all your personal details and it isn't easy for anyone to steal your information unless you leave it out open somewhere.
Understand the Game Rules and Payouts
It's important for you to know about the different games offered by the casino, their rules, payouts and other related information. You can take the help of the number of gambling websites that offer help guides, tips and strategies to improve the odds of winning. Also, most mobile casino games have inbuilt help guides on how to play games.
You can try the free deposit games offered by the mobile casino that allow you to play the games for free without the need to make any initial real-money deposit. This gives you the chance to explore the gameplay features and other aspects of the game.
Keep a Check on Your Bankroll
Winning money in a mobile casino is always addictive and it promotes players to keep playing for a long time. When playing long sessions, there's always a chance that you will lose track of your bankroll and wager more than required. It's always good to take a break after a winning session.
Post Name: Tips to Get the Most Out of Mobile Casinos
Posted On: 22/11/2019
Author Name: Robert Bowron