Future of Online Casino in the Gaming Industry
Online Casinos have brought a paradigm shift in the gambling industry. With virtual reality penetrating the market, cryptocurrency payments enabled and on-the-go mobile gaming platforms, a lot has been happening in the gambling market over the last few years. Increase in casino enthusiasts looking for cutting-edge services has exponentially amplified the scope of new operators streaming into the gambling industry. The entire process has been a give-and-take one with the demand for online gambling increasing on one end and the advanced technology building on it and expanding the niche.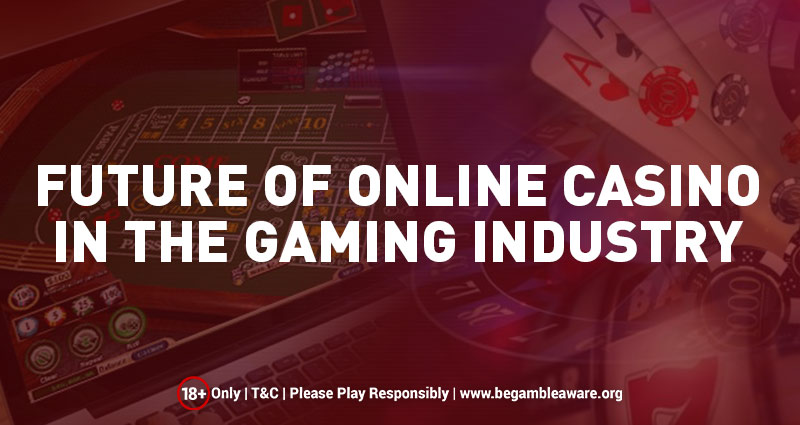 Facts and figures: Global casino scenario
The casino market generates huge revenues every year and with online casinos transcending territories and communities, more and more player population has been joining the online gambling network. The sector experienced phenomenal growth in the last five years. Mobile casinos, social gambling and launch of gambling apps increased the accessibility and convenience of worldwide gaming. According to the latest research published by Zion Market Research, the revenue from online gambling and betting market in 2017 has reportedly been estimated at USD 45.8 billion and is expected to touch USD94.4 billion globally by the end of 2024. 
Factors influencing the growth of the casino market
Among other pertinent reasons contributing to the expanding gamble-market features the surge of prominent developers and suppliers who have created a synergistic platform to ensure smooth, uninterrupted gaming from anywhere, anytime. Earlier, there weren't dedicated apps, efficient sites or trustworthy playing platforms. Today, it works differently with legit and secure gaming environments, reliable and easy payment facilities, instant access to an extensive games library, rewarding deals and more. 
You can choose from a plethora of games today on a gambling site across various categories as compared to limited online casino games accessible in the past. Even creativity has made games less monotonous where players have better choices of playing casino games with varying themes, innovative and intuitive features, spectacular graphics, realistic sounds and state-of-the-art designs. 
Live Casinos games offer real-time gambling with players reliving real casino moments with impeccably streamed HD videos from exotic casino destinations. There are VR casinos where you can enjoy Blackjack and Roulette with the latest VR devices offering a real feel of walking around the casino, running through the games, placing bets and interacting with fellow players. 
With all that online development on the track, it's not that land casinos will disappear anytime. However, smart payments, intensifying mobile gaming niche, VR and implementation of blockchain technology, the future looks promising. 
Play popular casino games and claim juicy rewards at Fruity Wins 
For players searching for an ultimate online gambling site, Fruity Wins enables a holistic platform. With a premium games lobby that offers Roulette, Blackjack, mobile slots, Poker, instant win games and a live dealer suite powered by the best providers in the iGaming industry, Fruity Wins makes for an ideal online casino. Make instant deposits via credible banking options to access any game playable across a range of devices at this casino. Register now to grab the best deals on trending games!
Post Name: Future of Online Casino in the Gaming Industry
Posted On: 03/07/2019
Author Name: Robert Bowron