Blackjack Guide for Beginners
Blackjack is one of the most popular table games even across the online casino platform. The game can be played by anyone, but might require some practice before it can be mastered. Beginners can enjoy online Blackjack at their favourite casinos and all they need is a little understanding of the rules. There are a host of strategies used by advanced players to increase their odds of winning. You may try a couple of them when playing your choicest online Blackjack variant. However, remember that no strategy can guarantee a win as this game is a blend of chance and skill.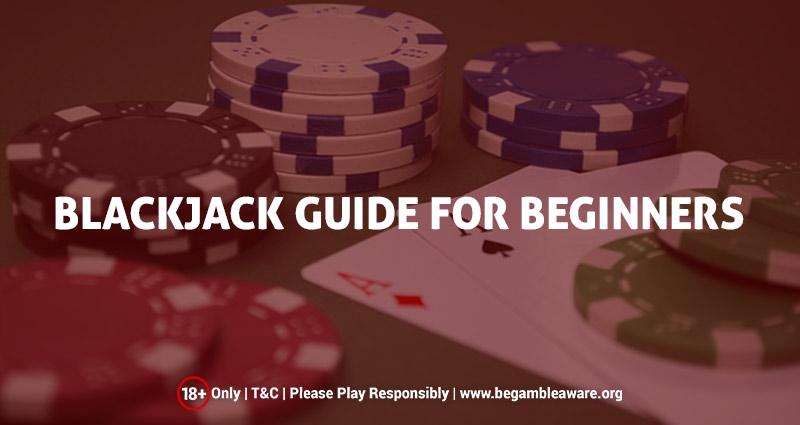 Online Blackjack: What you need to know as a beginner
The game is also referred to as 21 for all you need to do is get a count as close to 21 to win a game of online Blackjack. Every card other than the Aces has a face value equal to the number on the card. In the traditional Blackjack, the suit of a card does not impact its value. Ace is valued as 1 or 11 while King, Queen and Jack all hold a value of 10.
Blackjack tables come with maximum and minimum betting limits and players need to place their bets within the limits. As soon as all the players place a wager, the dealer distributes a single card to the players with him getting the last card. These cards are dealt face-up while the second round of cards that the dealer deals with himself is face down. In case the first two cards happen to be an ace, a face card or ten, your hand is referred to a natural or Blackjack. In case you have a Blackjack and the dealer doesn't, you will be winning 1.5x your wager. If both you and the dealer have Blackjacks, it will be a tie or a stand-off which allows you to keep the bet. In case the dealer has a natural at this time and you don't, the dealer will receive your wager.
The real action at an online Blackjack table
The game begins with the player to the dealer's left and moves forward accordingly. You can decide when to stand and not take another card. If you hit, you will have to ask for an additional card so as to get closer to 21. As soon as you hit, you will be given one card until your hand equals 21. If you are not happy with your hand's total, you can go bust and this means you've lost the bet.
If your first two cards have an Ace and another card which isn't a value of 10, it means you have a soft hand. You can think that the Ace has a value of 11 and get a card to make the value of your hand cross 21.
Things to remember while playing online Blackjack as a beginner
–    Split pair if your first two cards are the same. In case you split Aces, you will get to hit once per hand. In case of a ten and an Ace pair, the win amount will be 1:1.
–    Double down when your first two cards have a total value of 9, 10 or 11 by doubling your bet amount.
–    You can buy insurance if the dealer's face-up card is an Ace. This will be a side bet of 1.5x your original bet. In case you have a natural, you can win more than a break-even amount.
Grab juicy opportunities on online Blackjack at Fruity Wins
At the top UK casinos like Fruity Wins, you can choose from an array of online Blackjack games that offers an immersive gambling experience. Powered by leading providers, there are Blackjack games for beginners and veterans here. From single hand Blackjack to multi-player games, you can pick any of your choices. New players can enjoy the fantastic welcome packages and deposit offers on a range of special Blackjack games. The VIP tables enable high-rolling and customised benefits. The casino games also have a Live Blackjack lobby that offers a state-of-the-art gaming experience with titles such as Blackjack Buster Bet, Live Blackjack and more.
Post Name: Blackjack Guide for Beginners
Posted On: 07/06/2019
Author Name: Robert Bowron